Dyneema® Emergency Response Shield Clearance Sale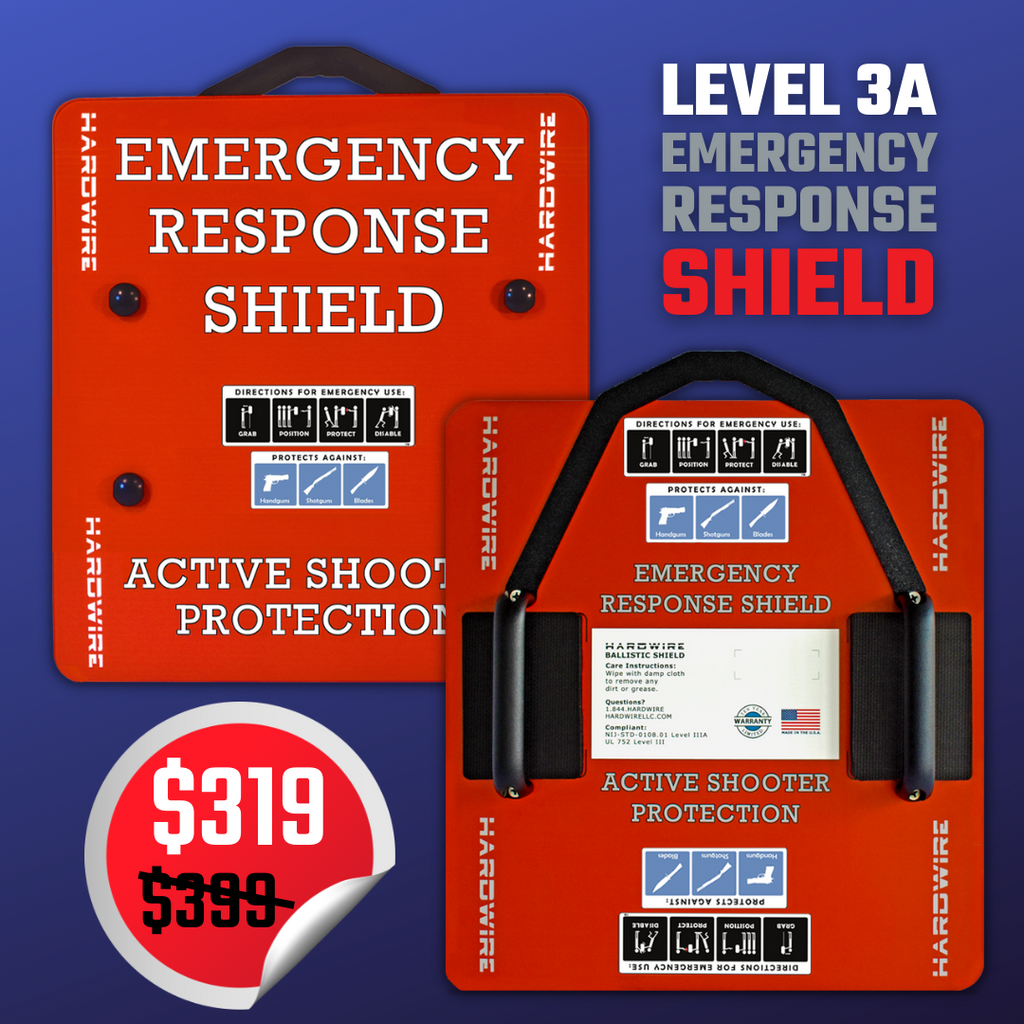 Hardwire lightweight Emergency Response Shields are on SALE NOW! Available on our clearance page while supplies last. Sale ends when our limited Dyneema® shield inventory is gone!
Level 3A Shields Protect Against:
Level 3 Shields Protect Against:
Rifles

Shotguns

Handguns

Blades
ACTIVE SHOOTER SHIELD
TRAINING VIDEO
ERS INTEGRATION - Active shooter protection system setup. How to integrate the ERS in your office or school.
HOW THE ERS WORKS - Your school already has a lockdown procedure. We can help make it more effective.