Custom content
HARDWIRE'S EXECUTIVE LEADERSHIP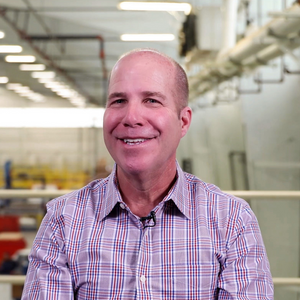 George C. Tunis III
CHAIRMAN & CEO
B.S. Mechanical Engineering, University of Delaware
George Tunis is a composites industry visionary, an entrepreneur, and a passionate team leader.
In 1998, Tunis formed Hardwire LLC. At Hardwire, Tunis has led his team to become a world-class designer and producer of composite-based armor systems for the U.S. Army and Marine Corps, the U.S. State Department, U.S. law enforcement officers, and for critical domestic infrastructure protection.
Tunis' company has supplied more than 100 acres of overhead protection for military and homeland security applications for protection against mortar and rocket fragments, as well as thousands of armor kits for U.S. military vehicles. The company manufactures the lightest soft body armor in the world for U.S. warfighters and law enforcement officers.
In 2012, Tunis was named an Ernst & Young "Entrepreneur of the Year" for the State of Maryland. In 2013, he created, with the Hardwire team, the Bulletproof Whiteboard, the world's first armor solution for school and retail applications. For this work, he has been featured on NBC's Today show, CNN's Piers Morgan Live, and by numerous publications including The New York Times, USA Today, and The Baltimore Sun.
Well-known to composites industry veterans, George Tunis has been creating novel products, processes, and applications in the composites industry since he started his professional career with DuPont Composites in 1984. During his six years with DuPont Composites, Tunis was the program manager for the U.S. Navy, designing and producing composites for naval ships and submarines, and won DuPont's Corporate Marketing Excellence award in 1989.
He then formed Hardcore DuPont Composites and led the development of numerous patented large-scale composite structures for the marine, infrastructure, rail, and shipping industries. In 1990, Tunis won Sailing World Sailboat of the Year. For his integrated composite railcar, Tunis was awarded the Owings Corning Grand Design Award in 1996.
Tunis also founded SCRIMP Systems LLC in 1993 and scaled that technology globally along with partners DuPont and Toray.
Tunis holds dozens of patents and multiple trademarks for his composite technologies and innovations. He holds a Bachelor of Science degree in Mechanical Engineering from the University of Delaware.
EMILY TUNIS
PRESIDENT & CHIEF OPERATING OFFICER
M.S. Systems Engineering, John Hopkins University
B.S. Physics & Mathematics, Washington & Lee University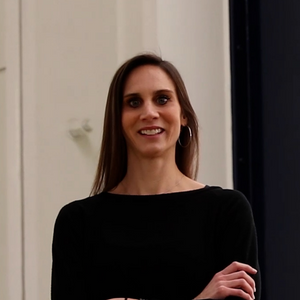 Emily Tunis has worked with Hardwire since 2005, and officially joined the team full-time in January 2012. At Hardwire, she oversees business development, operations, and manages Government programs.
Previously, she worked as a technical support contractor to the Defense Advanced Research Projects Agency (DARPA) in both the Defense Sciences Office (DSO) and Strategic Technology Office (STO) in the areas of applied physics, materials science, and systems engineering.
During this time, Emily supported the development of all DARPA's lightweight armor systems, overseeing the development of new technologies and production methods and transitioning new technologies to users in the military and other government organizations. She also worked on Special Access Programs to help facilitate technology development and transition new capabilities. She coordinated and helped execute the Congressional and Pentagon briefings for the Director.
For the Department of Homeland Security, Emily has performed research on cargo inspection systems to determine the feasibility of remote fissile material detection. She used and managed execution of Department of Energy nuclear physics models, and assisted in materials experiments at international particle accelerator facilities.
She holds a M.S. Degree in Systems Engineering from Johns Hopkins University and a B.S. Degree in Physics and Mathematics from Washington and Lee University.
Additionally, Emily serves as the Chair of the Science Advisory Board for Washington & Lee University, Vice Chair of the Atlantic General Hospital Foundation, and is on the Board of Worcester Preparatory School and the Maryland Manufacturing Extension Partnership.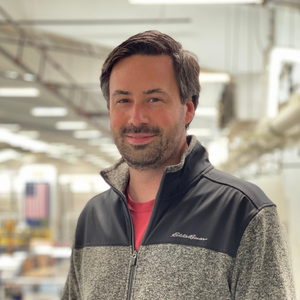 RYAN WENDELL
CHIEF FINANCIAL OFFICER
B.S. Business Management, Salisbury University
Ryan Wendell joined Hardwire in 2005 and is responsible for finance and accounting for the company.
Starting as an intern from Salisbury University, Ryan has worked his way up the ranks at Hardwire, taking over multiple roles over the last two decades.
Wendell is responsible for all of Hardwire's financial accounts, accounting systems, employee benefit programs, and government contract administration. Ryan, with the Hardwire management team, administers and oversees development and execution of Hardwire policies and procedures. Wendell also provides manufacturing, supplier and inventory management, and customer support for military, law enforcement, and retail customers. Wendell supports all of Hardwire's Government programs through Wide Area Workflow submission and works with DCMA and DCAA to ensure compliant accounting practices.
He earned a Bachelor of Science in Business Management from Salisbury University.
SCOTT KENDALL
DIRECTOR OF ENGINEERING
B.S. Mechanical Engineering, University of Delaware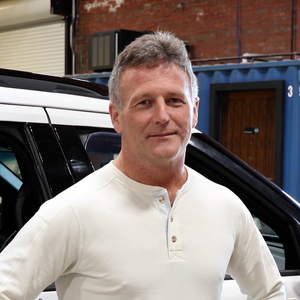 Scott Kendall joined Hardwire in 2004 and is responsible for Hardwire's manufacturing, process engineering, design and development, equipment fabrication, engineering in support of service contracts, and process development for Hardwire customers.
Kendall has been responsible for conception, testing, and implementation of many armor solutions for U.S. Army and Marine Corps, U.S. State Department, and critical domestic infrastructure protection applications. His expertise in explosives and blast phenomena has been instrumental in the development of new technologies to improve the survivability of warfighters. Scott's unique ability to design and implement new manufacturing techniques for composite materials has revolutionized armor manufacturing. His implementation of automated, high-precision production fabrication processes has allowed Hardwire to rapidly produce armor and survivability systems at an advantageous cost comparable to traditional systems.
Kendall is a former Air Force F-16 pilot and Wing "Top Gun" instructor who flew more than 42 combat sorties, was awarded two air medals and was selected as the winner of the Orville Wright Daedalian Achievement Award as the top graduate from U.S. Air Force pilot training school in 1990.
Kendall was the former engineering manager for Astropower in Newark, Del., a provider of materials for the solar power industry. He earned a Bachelor of Science degree in Mechanical Engineering from the University of Delaware.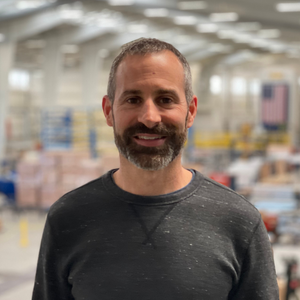 JEREMY BALLIET
DIRECTOR OF MANUFACTURING
M.S. Electrical Engineering, University of Delaware
B.S. Physics, Millersville University
Jeremy Balliet joined Hardwire in 2004 and oversees all manufacturing operations in Hardwire's 130,000 square feet of production facilities.
As the head of production, Jeremy leads his team to delivery high quality products on time for customers, every time. Jeremy oversees Hardwire's Quality Manager and Hardwire's ISO compliance program. Jeremy is responsible for production operations from material receipt to customer delivery.
Additionally, Jeremy has led a ballistic testing team that includes both in-house and external testing partners. Over the past sixteen years, Jeremy has participated in and led armor development and manufacturing efforts on dozens of government-funded contracts. Balliet is responsible for ensuring proper manufacturing processes, test and inspection methodologies, procedures, and safety protocols are implemented at Hardwire. His background in physics and materials science has been an instrumental tool for the team in executing material investigations and transitioning them into full production with highly-efficient processes.
Balliet was the former Research Engineer for Astropower in Newark, Delaware, a provider of materials for the solar industry.
He earned a Bachelor of Science degree in physics from Millersville University, and a Master of Electrical Engineering degree from the University of Delaware. At Delaware, he was awarded the Bill Baron Fellowship for excellence in the field of photovoltaic research.
BEN KREMER
DESIGN ENGINEER
B.S. Mechanical Engineering, Purdue University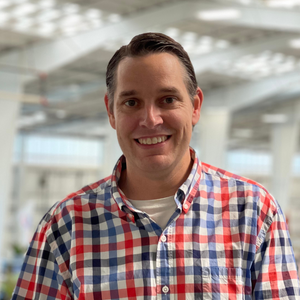 Since 2015 Ben has had the role of lead development engineer for Hardwire's body armor systems for both military and commercial applications. This work has included product and process development, testing oversight, and proposal support, as well as witnessing third party ballistic testing to ensure the products perform as designed.
Previous to 2015, Ben was a mechanical designer on several infrastructure projects at Hardwire, developed armor system integration methods for ground vehicles and aircraft, and supported all research and development initiatives at the company.
Growing up as a son of a ceramics art professor, Ben leverages the independent creative processes he learned from his father and applies it to his engineering endeavors at Hardwire. While working closely with the Hardwire team, Ben helps to ensure the design and development of specific products or processes smoothly transition to full-scale production.
After graduating from Purdue University with a Bachelor's of Science in Mechanical Engineering in 2005, Ben moved to the Dewey Beach, Delaware to be a kiteboard instructor for the summer season. It was his shared passion for watersports with others from the Hardwire leadership team that brought Ben to Hardwire in 2006.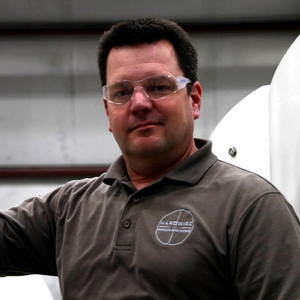 TIM KELLER
BRIDGE & INFRASTRUCTURE PROGRAM MANAGER
M.B.A. Salisbury University - Perdue School of Business
B.S. Mechanical Engineering, Pennsylvania State University
Tim Keller joined Hardwire in 2008 and is responsible for Infrastructure Armor efforts as well as managing the day-to-day operations at one of three Hardwire facilities.
Tim has overseen the growth of the Infrastructure Armor segment of the company and worked with his team to design, develop, and deploy new product lines for that area. He has led the efforts to develop state-of-the-art testing capabilities and oversees infrastructure armor production. For Hardwire's infrastructure customers, Tim and his team are responsible for analyzing threats of interest, identifying the right material solutions, and designing the system to integrate onto the final structure. Over the years, Tim and Hardwire's leadership have led the team to be the go-to infrastructure armor supplier on more than a dozen bridge hardening projects around the country and world. Additionally, Tim has helped to oversee manufacturing efforts for transparent armor, hard body armor, and medical face shields over the years.
Keller was a former design engineer at Dresser Industries and was also worked in new product development at Black and Decker and Powerwave Technologies.
He earned a Bachelor of Science degree in Mechanical Engineering from The Pennsylvania State University, and a Master of Business Administration (M.B.A.) from Salisbury University – Perdue School of Business. At Salisbury, he won The Richard Bernstein Achievement Award for Excellence.
JUSTIN GORDON
DESIGN ENGINEER
B.S. Engineering, Florida Institute of Technology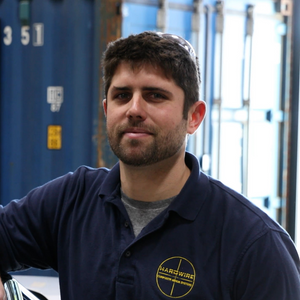 Justin Gordon is a trusted lead engineer who supports a variety of Hardwire law enforcement and military programs through production automation and equipment design. Justin helps oversee the fabrication and development center at Hardwire. He also leads the company's vehicle armor development and engineering as well as metal forming operations. From product conception to equipment fabrication, Justin's knowledge in manufacturing techniques and tooling design has enabled Hardwire to protect thousands of law enforcement officers and military personnel around the world.
Before joining Hardwire, Justin operated a family-owned aquaculture operation on the Eastern Shore of Maryland where he and his family developed and built the facility to successfully grow and sell millions of shellfish per season.
Justin Gordon holds a Bachelor's degree in Engineering from Florida Institute of Technology in Melbourne, Florida.
J.P. LACEY
BUSINESS & PRICING MANAGER
M.B.A. Salisbury University - Perdue School of Business
B.S. Business Administration and Psychology, Albright College
JP Lacey joined the Hardwire team in 2015. At Hardwire, he regularly oversees and assists with business development, pricing strategies, cost proposals, and overall customer support and account management for Hardwire's military, law enforcement, and retail customers.
JP leads the review and responses to customer requests for proposals and quotations and helps to identify opportunities for business growth. JP assists the proposal team in developing competitive responses for government and commercial opportunities. JP, with the Hardwire management team, reviews production, labor, and material costs and processes to implement improvements for customers.
He earned a Bachelor of Science degree in Business Administration and Psychology as a dual major from Albright College, and a Master of Business Administration (M.B.A.) from Salisbury University – Perdue School of Business.
MATT CULBERTSON
HR, BUSINESS DEVELOPMENT, & SECURITY DIRECTOR
M.S. National Security Strategy, National War College
M.S. Military Studies, Marine Corps Command & Staff College
Matt joins Hardwire after serving 35 years in the Marine Corps and retiring as a Colonel. As a career air defense and aviation command and control officer, he has extensive operational and leadership experience, commanding at the Battery, Squadron and Marine Air Group level. His deployments include Iraq, Afghanistan and the 24th Marine Expeditionary Unit. Assignments in the operating forces include multiple tours in II and III Marine Expeditionary Forces.
Other assignments include the Marine Corps Warfighting Laboratory, the Joint Staff J-5 Joint Strategic Planning, Executive Assistant to the Deputy Commandant for Aviation, and the Naval ROTC Commanding Officer and Professor of Naval Science at University of Pennsylvania and Villanova University.
At Hardwire, Matt supports government programs and business development and is responsible for human resources, recruiting, and security. Matt holds a Master of National Security Strategy from the National War College and Master of Military Studies from the Marine Corps Command and Staff College.