Ballistic Armor for Boats: BLOWING IT OUT OF THE WATER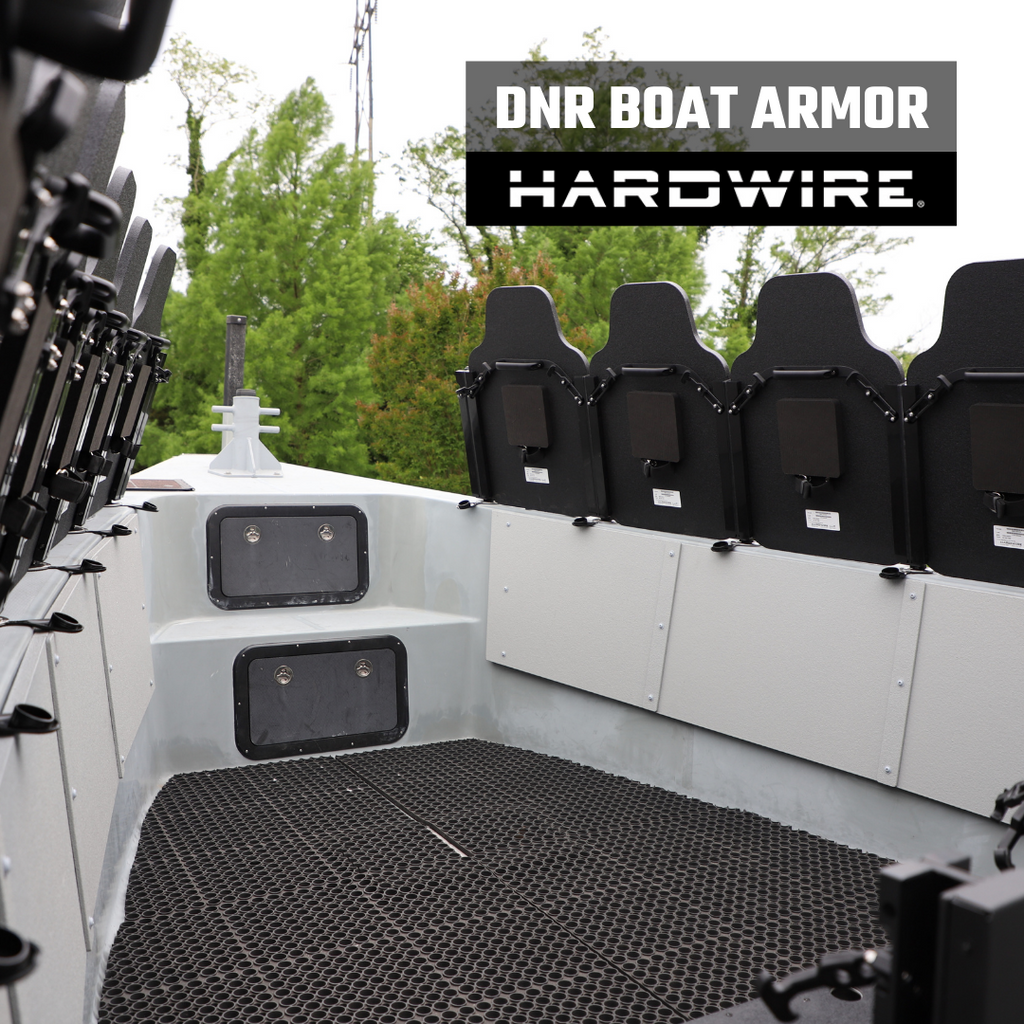 Maryland's Dept. Natural Resources Police Chose Hardwire
Now Patrolling the Chesapeake Bay
Hardwire LLC is honored to reveal the newest armored vehicle to leave our workshop, the Maryland Department of Natural Resources' newly armored tactical boat. The DNR boat will be patrolling the Chesapeake Bay. 
Boat Armor Package
Needing an innovative solution to armor their boat MD DNR Police chose Hardwire. Our top engineers designed and installed:
8' of lower gunnel armor panels on the port and starboard bow

12 removable upper gunner police shields for higher bow protection

3 center console panels for crew and driver protection

a storage box for all the assemblies to stow away in the bow area
All armor is NIJ level 3 protection.
Click here for protection levels.
Only Angle, Only Option: Hardwire
Our angled gunner shield design offers aerodynamic sailing and overhead coverage. The reconfigurable nature of the shields and brackets offers versatility to the design as well as access to the dock when removed.  
Our boat armor utilizes Dyneema, the only man-made fiber stronger than spider silk. Lighter and stronger than the well known, Kevlar, the Hardwire armor allowed the DNR boat to perform at the same top quality. Design and material make all the difference.
When selecting Vehicle armor go to the leader in the industry. Armor is how we are wired. Hardwire LLC partners with Havis to offer ballistic armor to the military, law enforcement, and other organizations in need of armored vehicles.