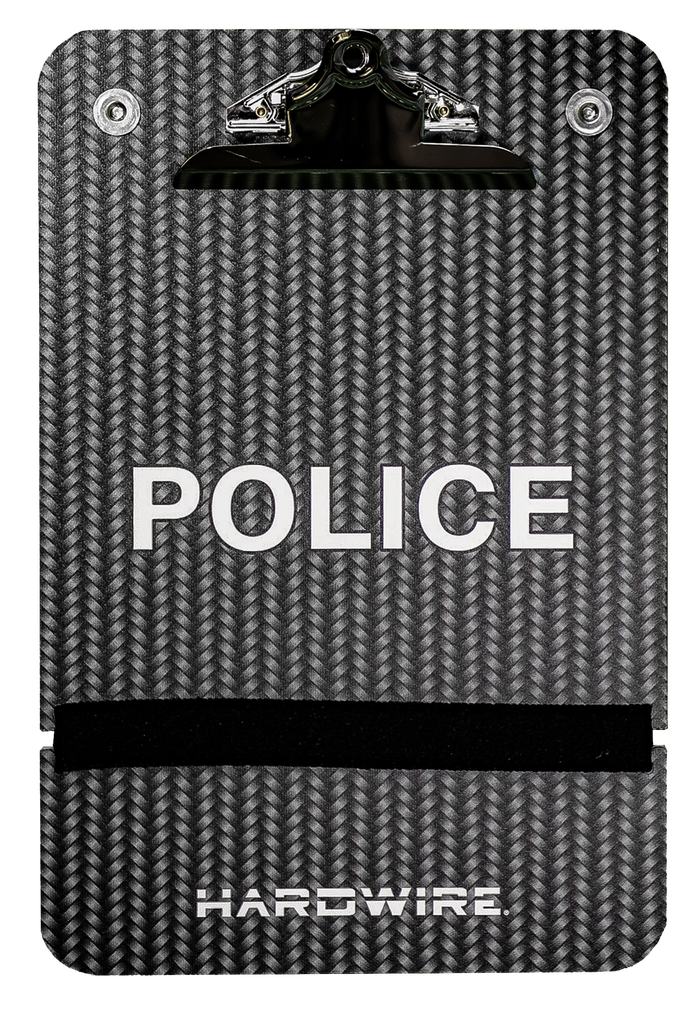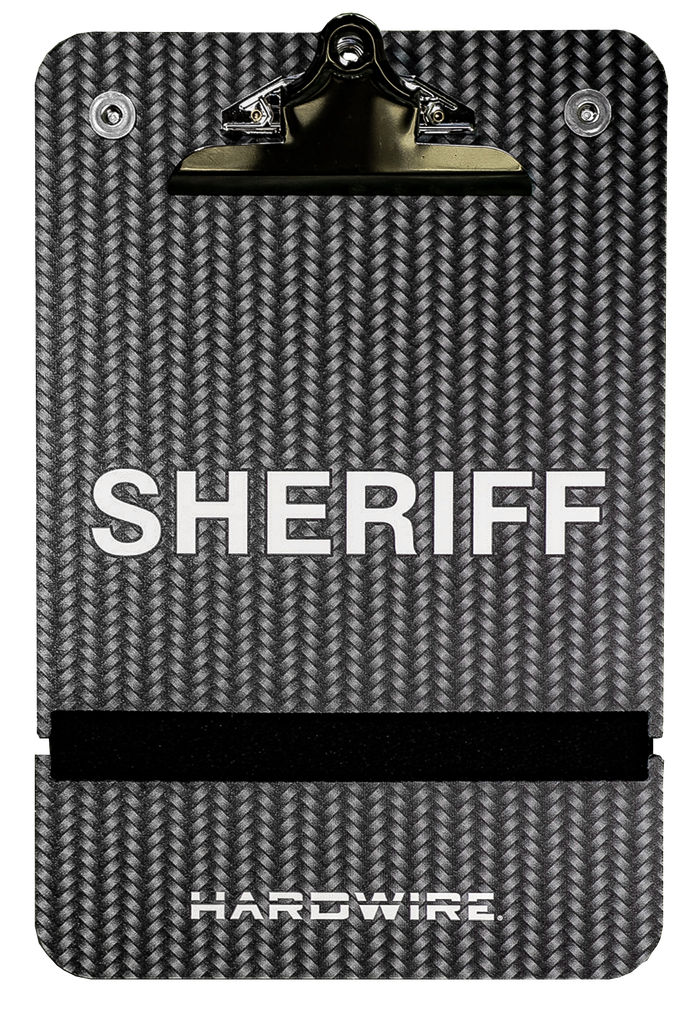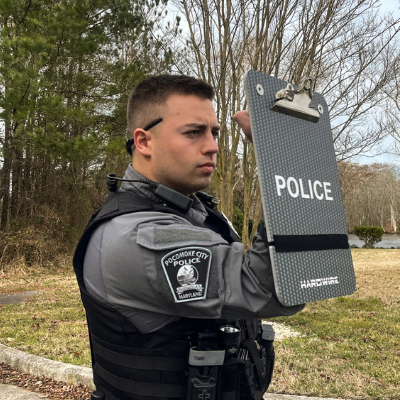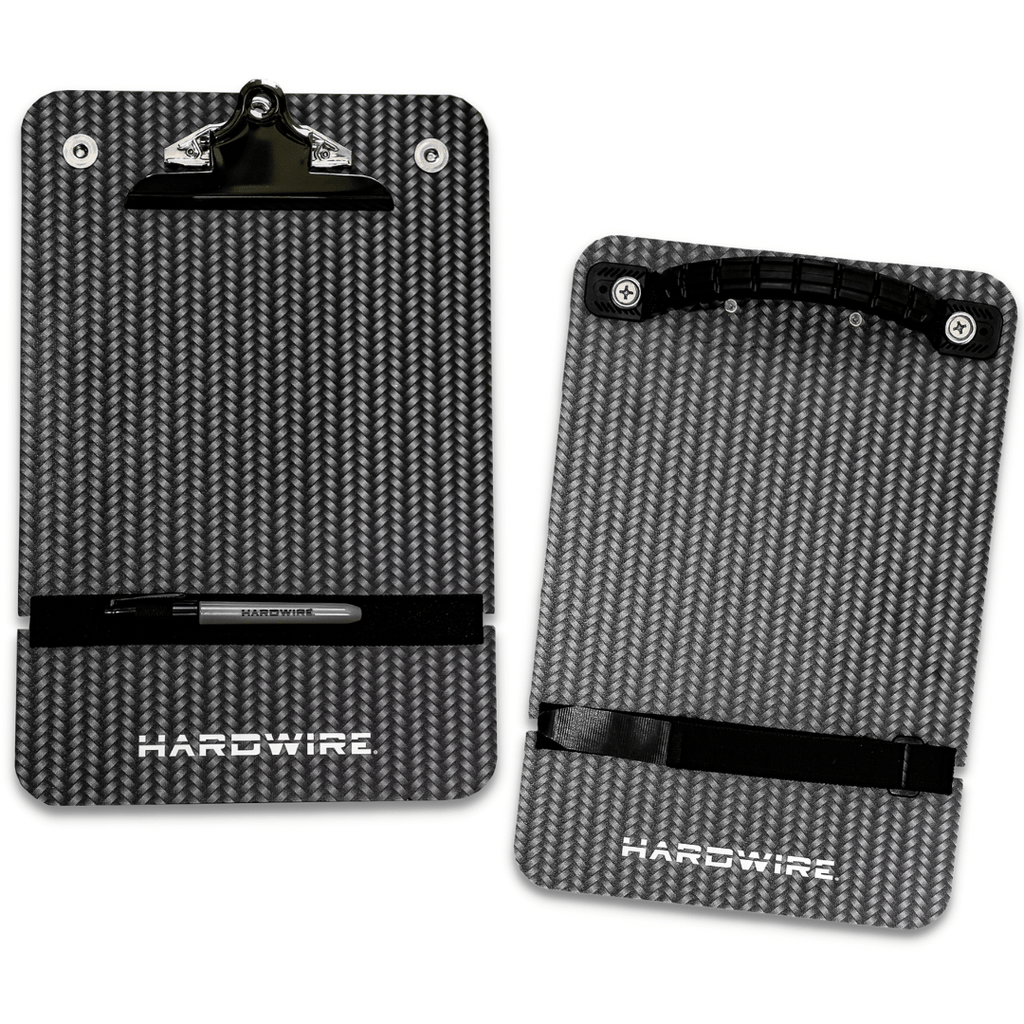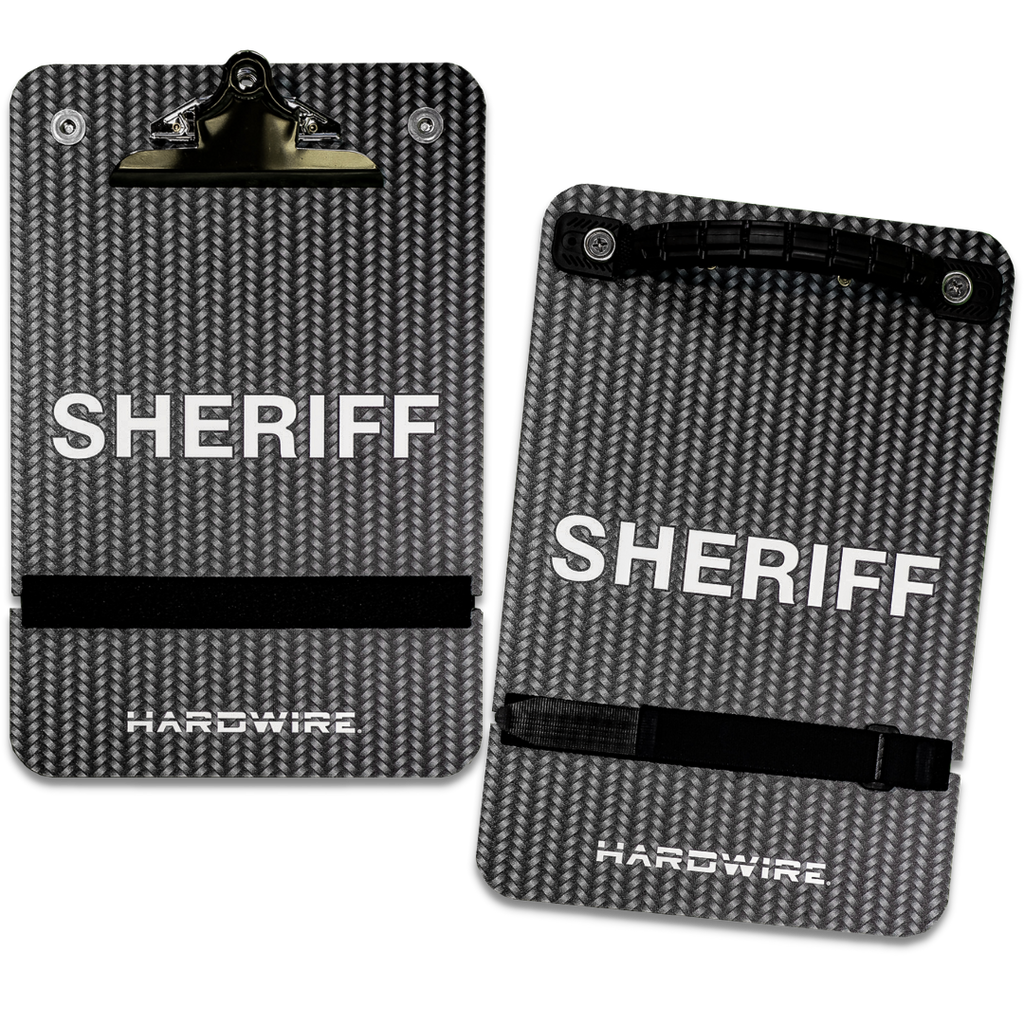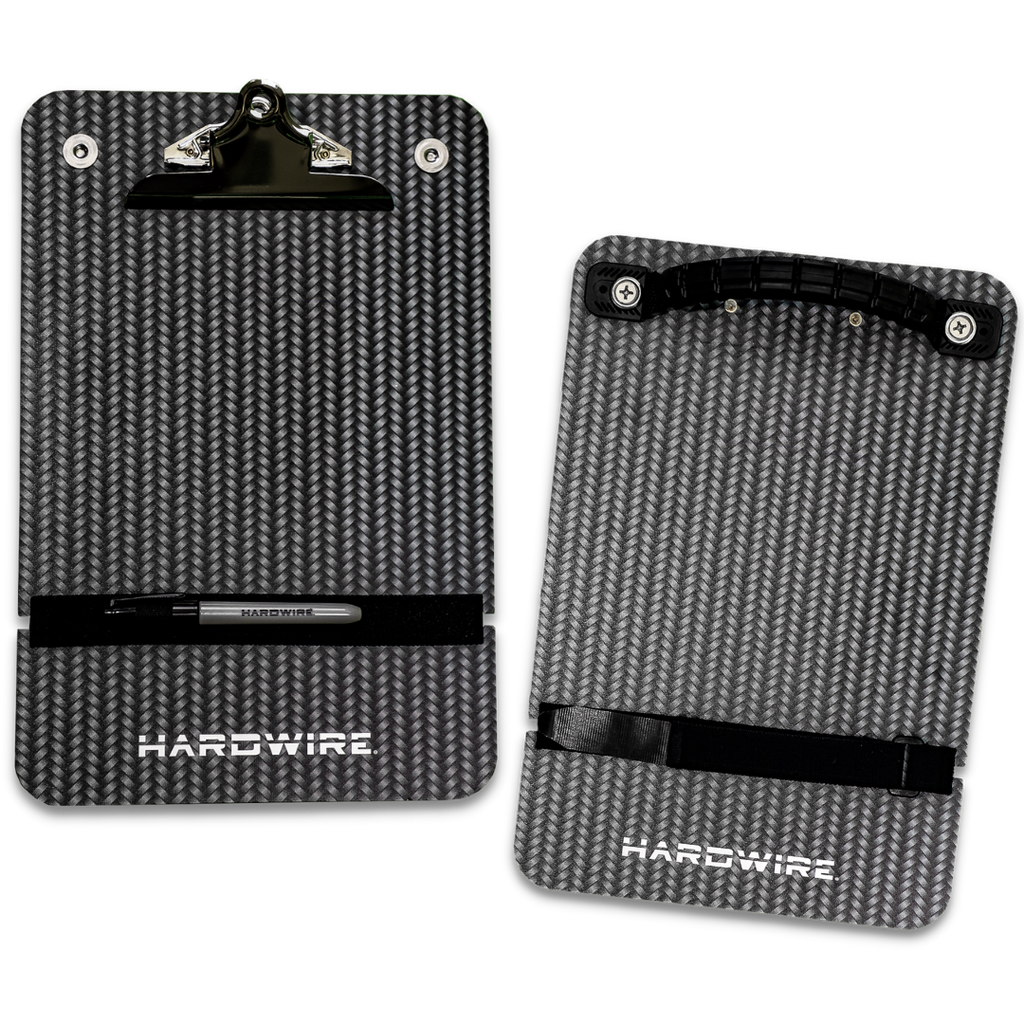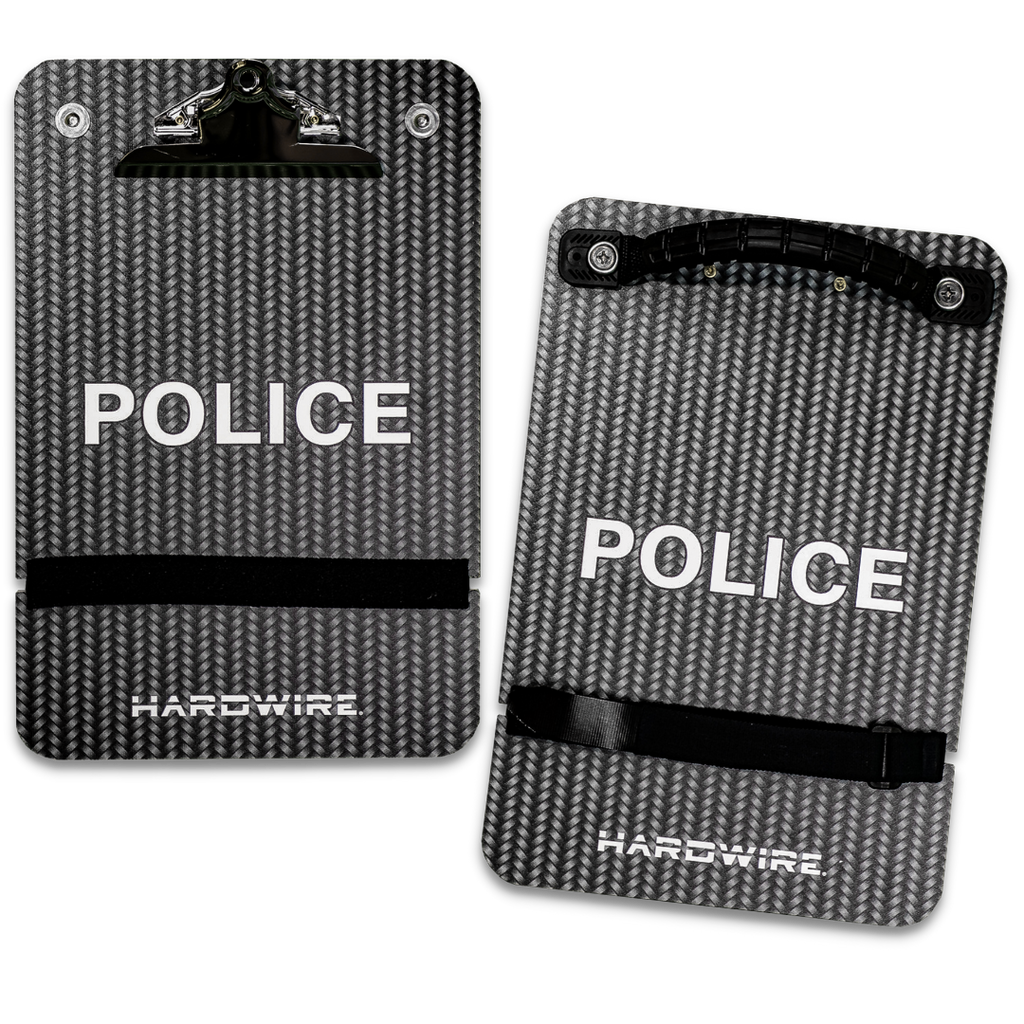 EXCEEDS NIJ LEVEL 3A STANDARDS
Designed specifically to augment standard Law Enforcement duty gear without an overbearing presence or a hindering weight, the tactical clipboard layers over the forearm, discreetly allowing officers to be outfitted with ballistic protection throughout their shift. Equipped with an ergonomic handle and durable Velcro elastic strap, this clipboard allows for hands-free control and utilizes natural response to threat maneuvers. While the handle empowers the user with another tool for blocking or shielding in confrontations, the tactical clipboard protects the head or vital torso area with highly effective ballistic protection. 
Key Features
About the weight of an iPad®
Protects the vital torso area
Sturdy strap and handle
Clipboard to shield in seconds
Engineered with the world's strongest materials
Designed using technology developed for the U.S. military
GIVES YOU PRACTICAL PEACE OF MIND
Hardwire Bulletproof Clipboards provide emergency protection that's easy to keep on hand in schools, offices, homes, and police departments across the country.
Weight: 1.6 lbs
Size: 10" x 15" x 0.25"
Additional layer of protection in the field
Slightly more surface area than a police body armor plate
Features heavy duty clip
Available in a variety of finishes for multi-use functionality
NIJ Level 3A protection
Absorbs shock and catches the bullet
Limited 10 year Manufacturer's Warranty
100% Made in USA
Protection Level
NIJ Level 3A
NIJ Level 3A
Protects Against
Blades, Handguns & Shotguns
Blades, Handguns & Shotguns
Thickness
0.25 inches
0.25 inches