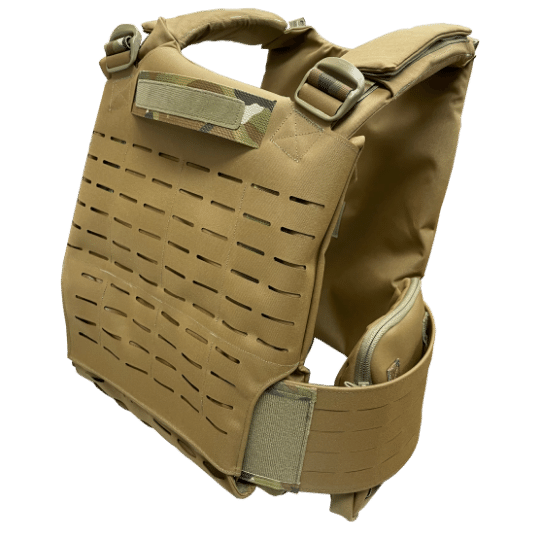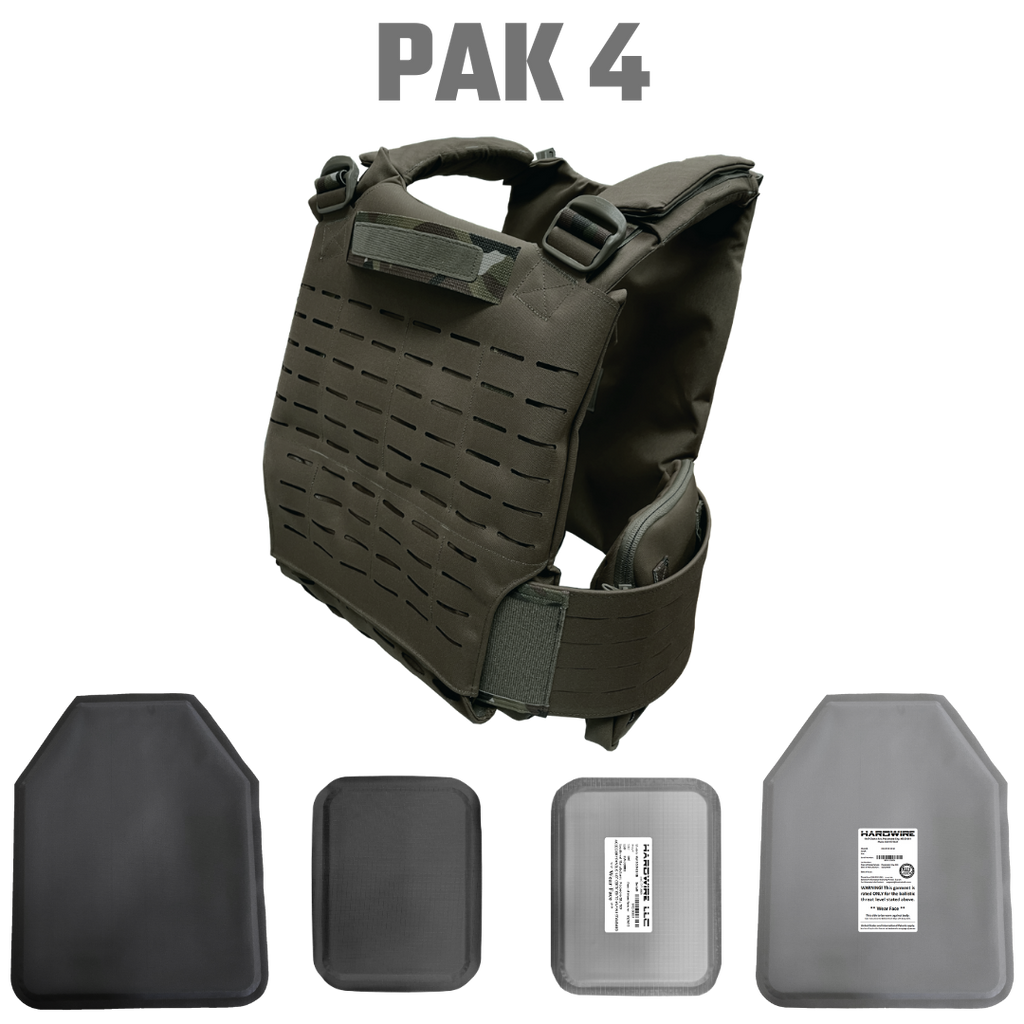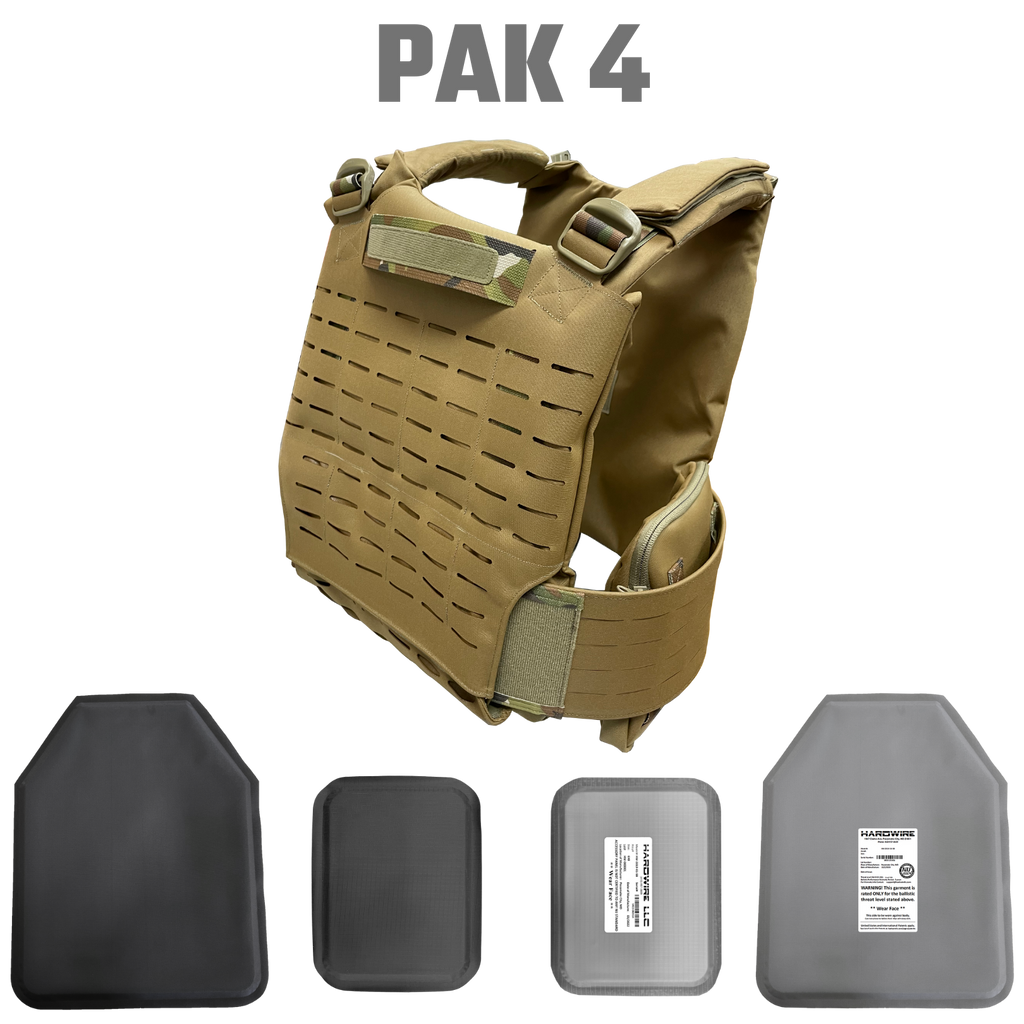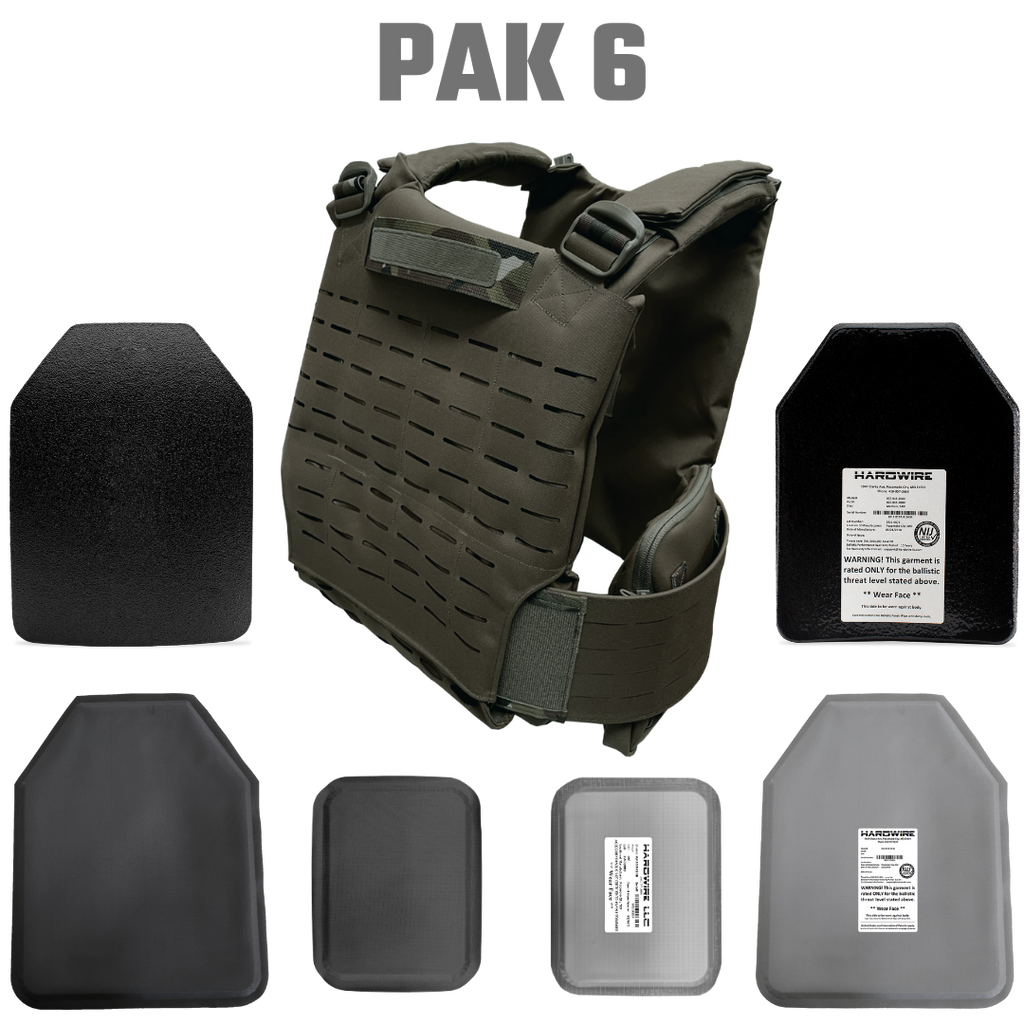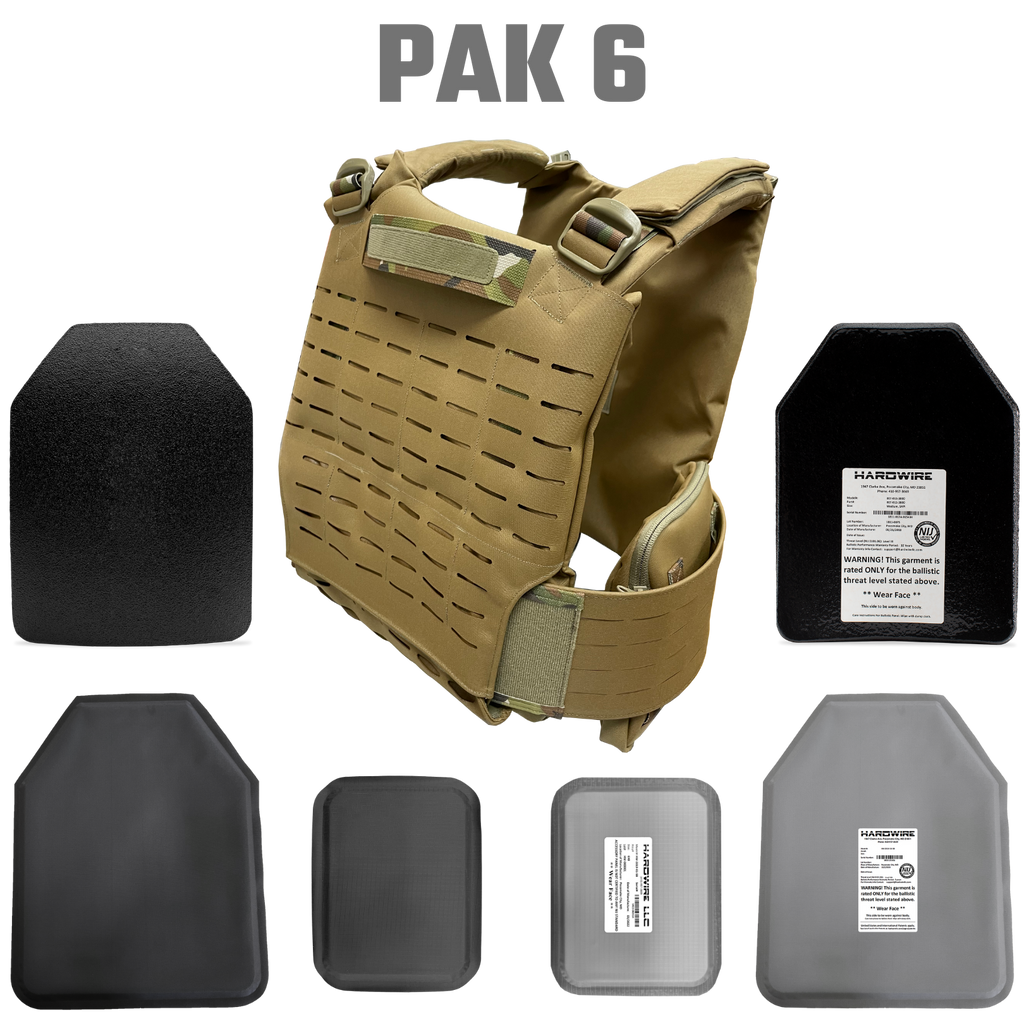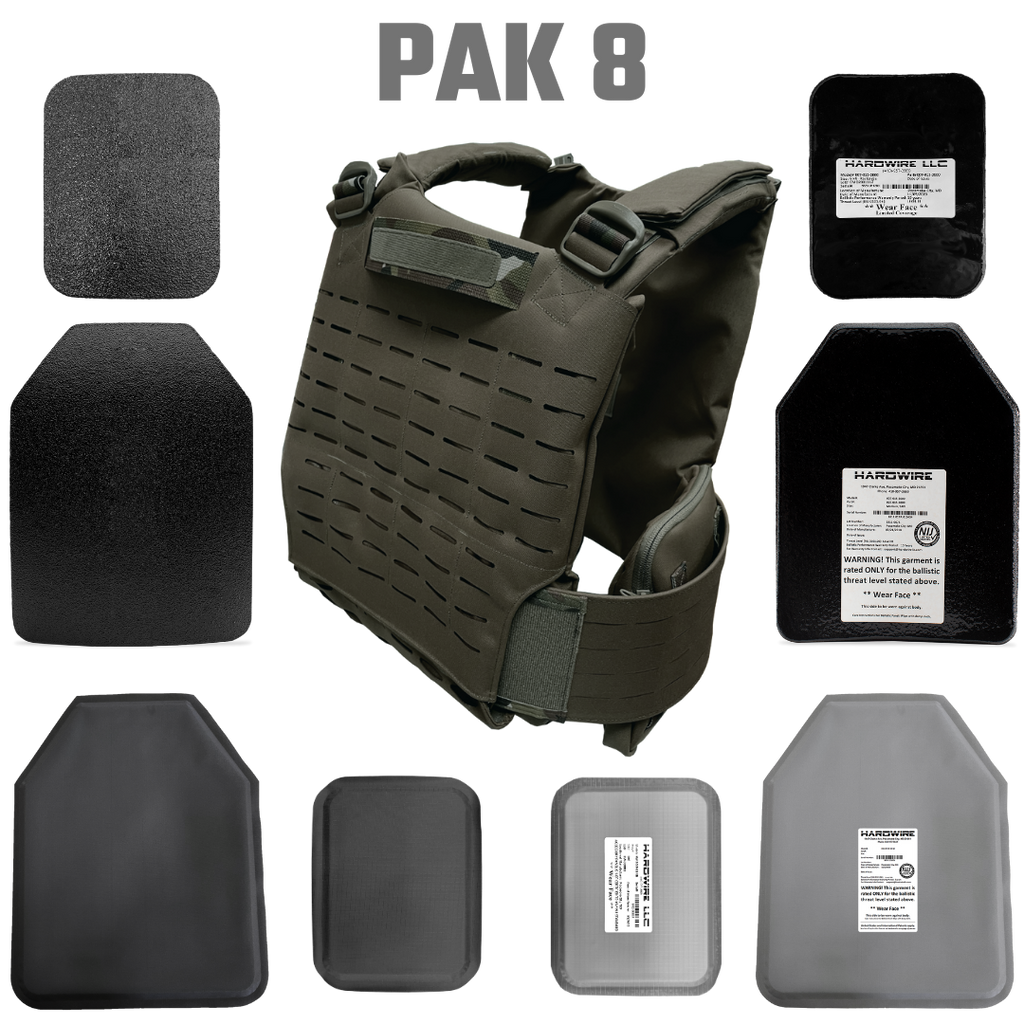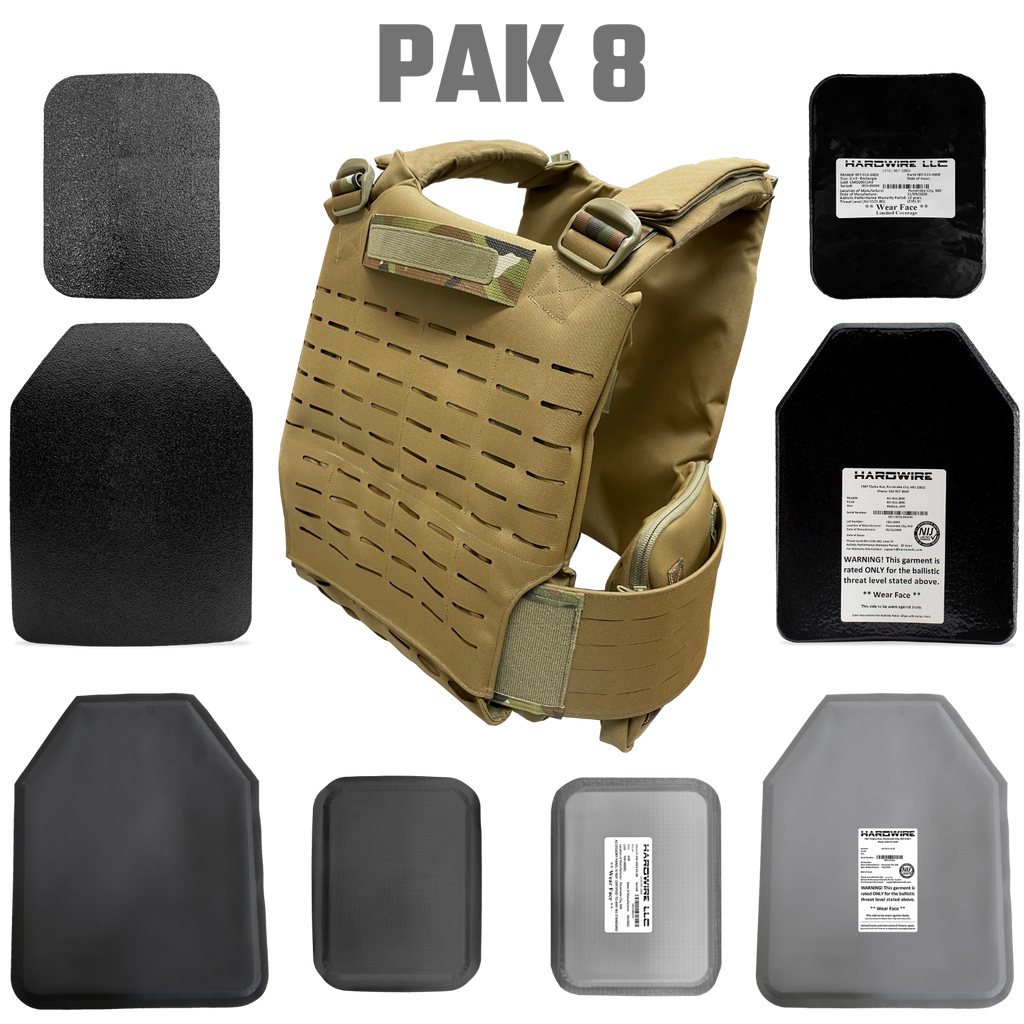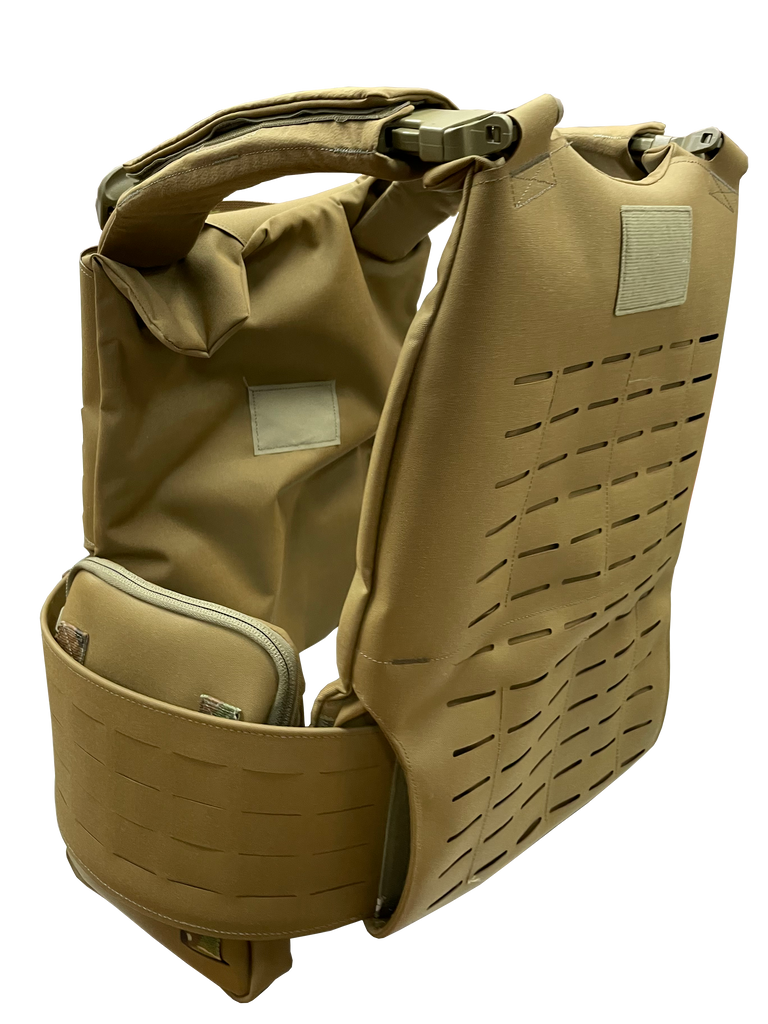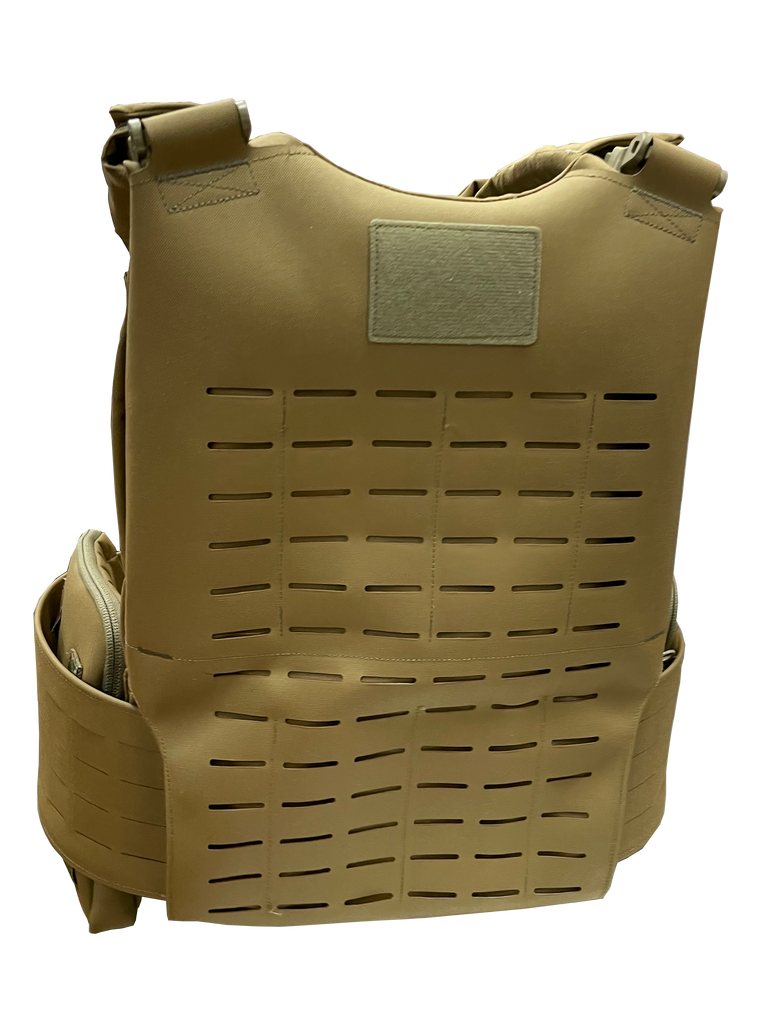 CERTIFIED TO NIJ LEVEL 3A or 3 STANDARDS
The Hardwire PAK Carrier is Hardwire's timely innovation to protect the fighters for Israel and Ukraine combined with wartime scalability.  Hardwire was built for "surge" emergencies and scalability.  Our in-house inventories and automated production facilities support delivery of tens of thousands of units nearly instantly.  Our supply chain is short, robust, and tight.  Contact us to order.  Note the PAK Carrier is not available for individual, single-unit purchase.  However, Hardwire will continue to support all U.S.-based operations and NATO-aligned agencies.  The Hardwire PAK 6 is also available via select Hardwire distribution partners.   
TO ORDER
Call 410-957-3669 or Contact Us for information and up-to-minute availability.
*Available in Ranger Green and OD Green
Key Features
Military inspired design with military quality and producibility.
Laser cut MOLLE construction is light weight and offers nearly unlimited attachment points for gear configuration.
Perfectly-sized interior pockets fit the Hardwire NIJ level 3A handgun and fragmentation protection soft armor - the world's lightest and thinnest.
The side plate pockets provide overlapping protection with the front and back soft armor inserts for 360 degree handgun and fragmentation protection.
Additional exterior front / back / side plate pockets fit the corresponding SAPI-size hard armor plates.
Hard armor plates are available from Hardwire as well.
The Hardwire PAK carrier builds off of a military-proven modular design with adjustable cummerbund for a secure, battle-ready fit.
It's easy-on / easy-off configuration supports the body for the "load of wartime" while still offering athletic flexibility and 24/7 comfort.
PROTECTION LEVELS
AVAILABLE IN MEDIUM + LARGE
PAK 4: Carrier + 4 soft armor panels (NIJ Level IIIA)
PAK 6: Carrier + 4 soft armor panels (NIJ Level IIIA) + 2 hard plates (NIJ Level III)
PAK 8: Carrier + 4 soft armor panels (NIJ Level IIIA) + 4 hard plates (NIJ Level III)
EVERY OUNCE COUNTS
We designed our body armor with the world's lightest and strongest materials, so you can run faster, draw your weapon quicker, and get less fatigued than you would with any other armor.
Trusted by the U.S. Army, Marines, and Special Operations Command.
CARRIERS
PAK Carrier available in coyote brown* color with MOLLE. The carrier includes a cummerbund with side plate pockets. The vest comes with pockets to hold both soft armor (front, back, side panels) and hard armor plates (front, back, side plates). The PAK carrier can also hold Level 4 plates.
Carrier Weight: 3.0 - 3.5 lbs. (1.4 - 1.6 kg)
Medium Carrier Size: 10" X 12"
Large Carrier Size: 13" x 16"
*Standard Color: Coyote Brown, but color may vary.