Police Duty Bag Essentials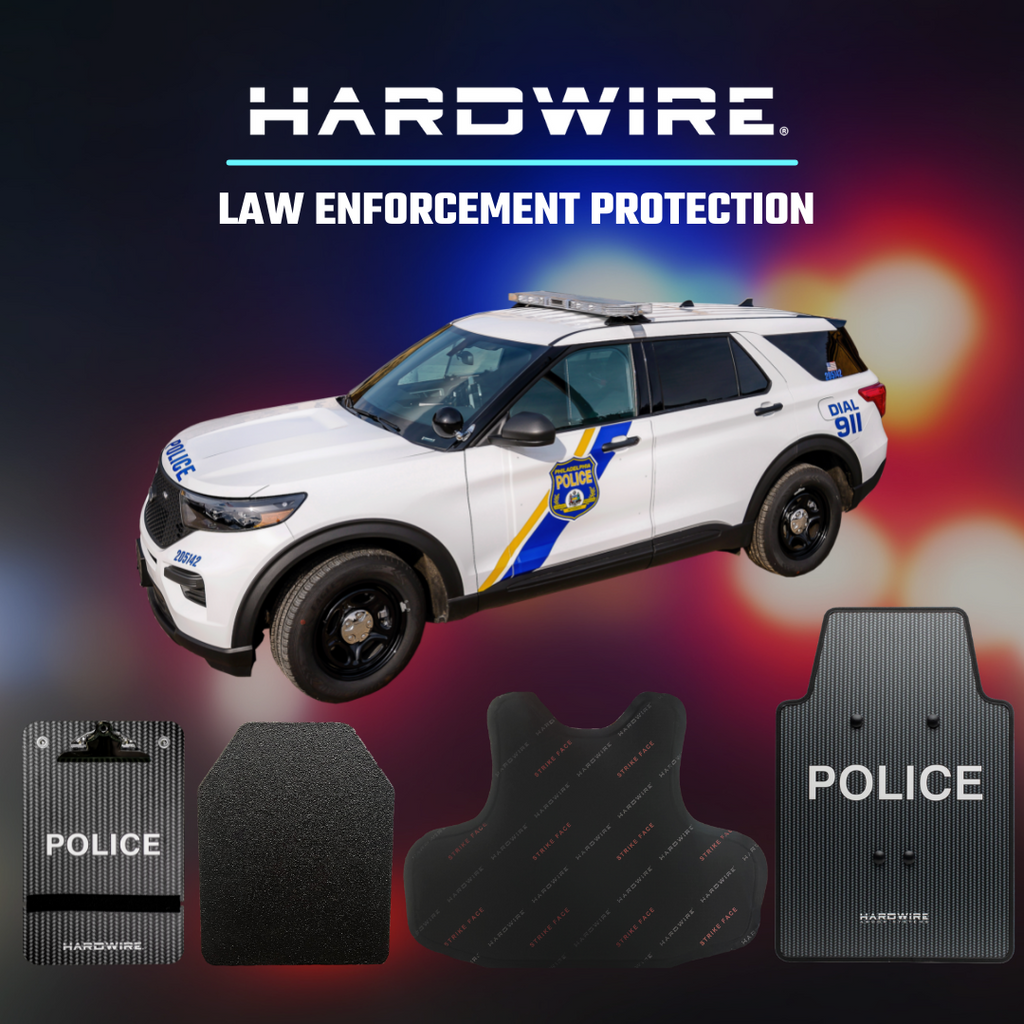 Hardwire = the Lightest and Thinnest NIJ Certified armor
Many of the country's largest police departments, including the NYPD, have chosen Hardwire for its revolutionary bulletproof materials, fast delivery, and manufacturing capabilities. Hardwire has Police duty bag essentials to offer extra shift protection. 
Designed specifically to augment standard Law Enforcement duty gear without an overbearing presence or a hindering weight, the tactical clipboard layers over the forearm, discreetly allowing officers to be outfitted with ballistic protection throughout their shift. Equipped with an ergonomic handle and durable Velcro elastic strap, this clipboard allows for hands-free control and utilizes natural response to threat maneuvers. While the handle empowers the user with another tool for blocking or shielding in confrontations, the tactical clipboard protects the head or vital torso area with highly effective ballistic protection.
Meet the soft armor that has reinvented soft armor. Engineered with the world's best polymer chemistry, and processed under 25 million pounds of force, Hardwire soft armor outperforms at the lightest weight. It's 30% lighter and 50% thinner than anything else on the market. Hardwire soft armor is NIJ Certified for Level 2 & Level 3A.
Unflinching strength, ultra lightweight design, revolutionary technology—Hardwire Hard Armor brings together everything you need to perform your best when it counts the most. Hardwire hard plated range from Level 3 to Level 3+.
With 3 strategic designs and 2 levels of NIJ protection, Hardwire Tactical Shields give you lightweight, easy-to-carry protection. 
Although this does not technically fit in a duty bag, vehicle armor serves as a moving shield wherever you go. From Level 3A to Level 3+, our door and window armor is ready to protect. Interested in what models we offer? See our Vehicle Armor Make & Model List for details. Hardwire is also an ARI Approved vendor, ready to armor your police car fleet!