Who Has The Best Soft Body Armor?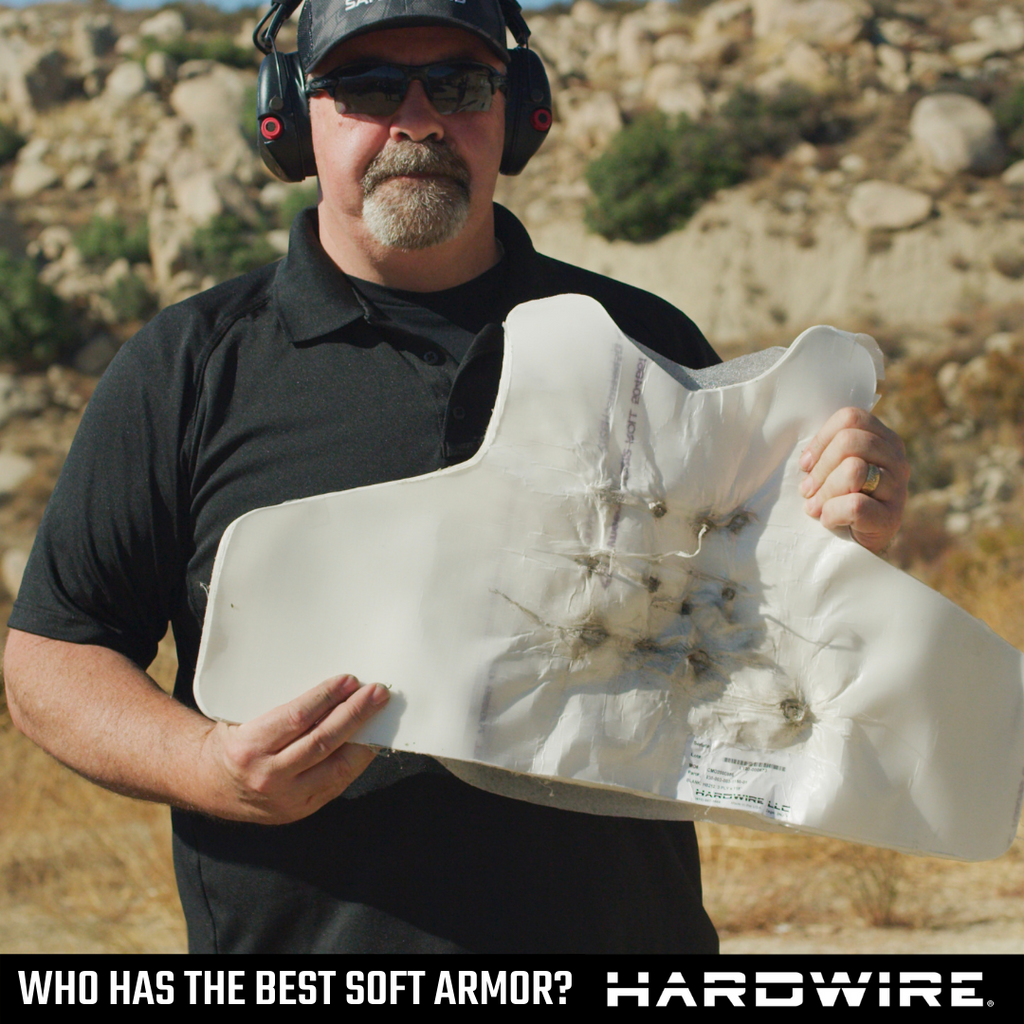 Quick & BEST Answer: Hardwire LLC is the Best Soft Body Armor
The Best for THE BEST
To be chosen to protect our armed forces is an honor and a privilege. To be able to offer the same level of protection to everyone fills us with pride. We have been tested & proven not just in a controlled environment, but on the battlefield. We offer the lightest, thinnest, most comfortable soft body armor on the market.
The National Institute of Justice has a program that qualifies armor with a level system. The levels of NIJ certification explain the protection level of the armor. Not all companies offering body armor obtain certification. See why certification is a necessary requirement when choosing armor.  Hardwire offers NIJ certified armor made with Dyneema.
Decoding The Best Body Armor
Body Armor is not equal. Body armor can come in both hard and soft armor. Armor is not all made with Kevlar. Kevlar is not the best material to protect against gun fire. Kevlar touts being 5x stronger than steel, where lesser known Dyneema is a whopping 15x stronger than steel. Kevlar is an absorbent fabric. When it takes on water, it takes on weight, the ability to mold, and eventually decompose. Dyneema is not permeable or absorbent. Our level 3A soft body armor is even neutrally buoyant. It doesn't sink, and it doesn't stink. 
| | |
| --- | --- |
| Hardwire Technology + Dyneema® |  Kevlar |
| 15x stronger than steel | 5x stronger than steel  |
| non-permeable | absorbs water |
| unmatched thermal dissipation | |
| unrivaled shockwave dissipation | |
| neutrally buoyant | |
The Best Body Armor Uses Dyneema
®
Dyneema is the only man made fiber stronger than spider silk. Harnessing the amazing shockwave & thermal dissipation qualities of Dyneema®, Hardwire® has made armor that flattens and stops bullets. The image shown of a mushroomed bullet is specific to Hardwire® technology. 
Image Caption: Upon bullet impact, our soft armor spreads & dissipates energy faster than any other material.
Cooler, safer, quicker armor
Thinner, lighter armor allows for quicker reaction and less fatigue. Better thermal conductivity reduces heat and keeps you cool under pressure.
WE Stand OUT Among the Rest
Thinnest
Lightest
100% Made in America
NIJ Certified
Offered in Level 3 & 3a
Military Proven Technology
Choice of USSOCOM since 2018
Choice of US Marines since 2020
Hardwire Technology is used in

aerospace armor
infrastructure armor
vehicle armor
Who else can beat that list? Hardwire's unique portfolio of capabilities is to the benefit of our armor technology and ultimately to our customers. We are able to outfit our customer with technology that is derived from studies and production of armor in facets of protection our challengers can not contend with.