Philadelphia SWAT Officer Saved by Hardwire Body Armor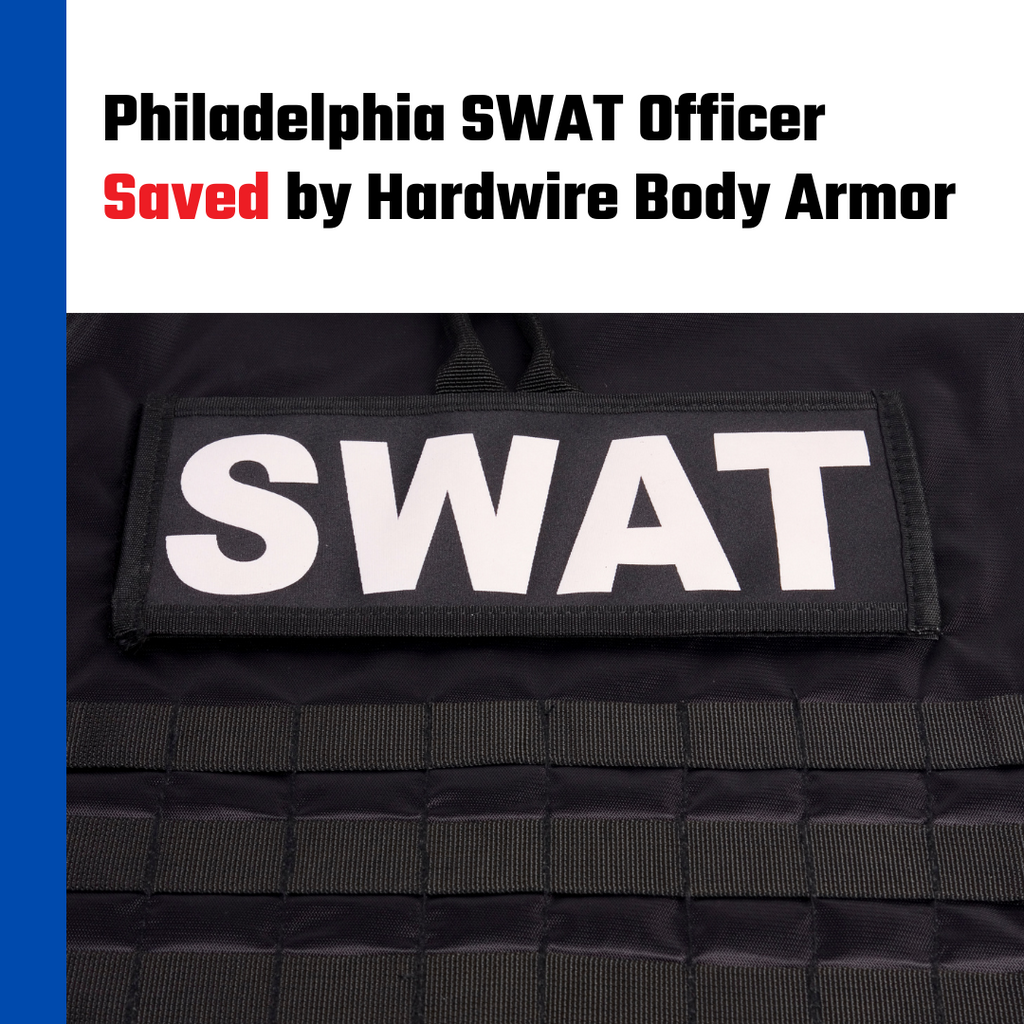 Philadelphia SWAT Officer Saved by Hardwire Body Armor
Shot in the chest during a drug lab bust in Philadelphia, SWAT Officer Donald Murdoch of the Philadelphia Police Department walks away unscathed. 
With his SWAT team, Officer Murdoch was tasked with serving a warrant to a suspected drug lab. Upon breaching the door, Murdoch was shot in the chest with a 9mm  after the suspect opened fire through the wall. His Hardwire .68 Level 3A soft armor panel and ICW plate stopped the bullet from penetrating his chest. The suspect surrendered after escaping through a window, and getting cornered by SWAT on the property edge. After a quick hour visit to the hospital, Officer Murdoch was cleared with no lasting injuries. 
 ###
ABOUT HARDWIRE, LLC
Hardwire is a leading developer and supplier of advanced armor systems for military, law enforcement, homeland security, and public facility applications. The company has armored police vehicles for large cities and municipalities, covered miles of the Nation's critical bridges with armor, outfitted countless police officers with life-saving protection, and supplies the U.S. military with hard and soft body armor.  Hardwire is located in Pocomoke City, Maryland. 
For more information contact / visit:
410-957-3669, media@hardwirellc.com, www.hardwirellc.com.
More about Officer Murdoch:
US NEWS > Bulletproof Vest Saves Philadelphia Officer Serving Warrant