Key Points When Speaking With Other Parents About Active Shooter Protection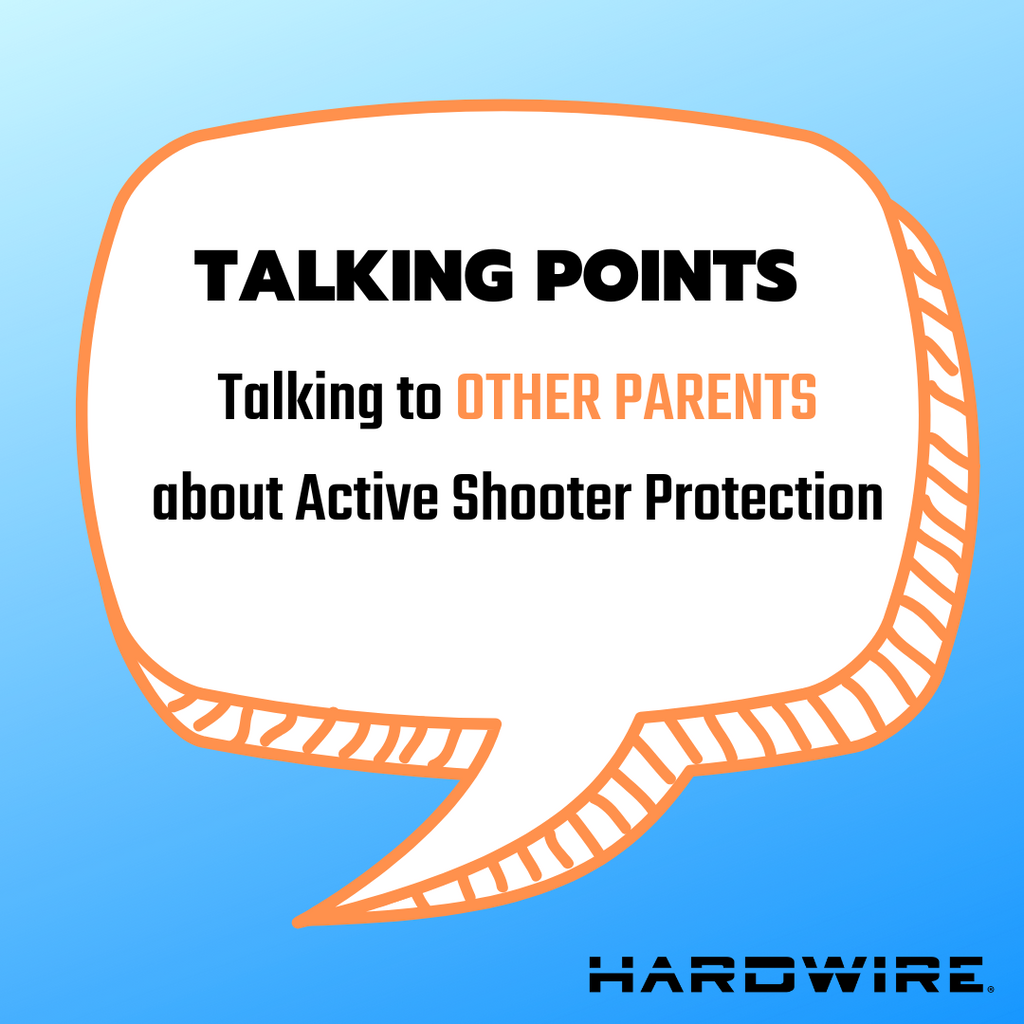 The problem of mass shootings in our schools is real and it is horrific. Studies show that most parents are concerned about their child's safety in school. As concerned parents, grandparents, aunts, uncles and more, we must join together to protect our children. Action is required.
The reality is that while implementing long-lasting solutions is needed, eradicating gun violence in America will take time. However, effective measures – Emergency Response Shields – are available, that can protect teachers and students immediately.
An Emergency Response Shield is armor designed to be hung on the wall in an easily accessible location, much like a fire extinguisher. The shield is the fire extinguisher for gunfire, and should be placed with other emergency tools for ease of access.
In the event of an active shooter situation, able-bodied faculty, staff, and students can protect and defend themselves using the shield. It provides a critical layer of protection when escape is not an option and first responders have not yet arrived. Additionally, the shields are a critical tool for first responders who may or may not have ballistic shields available upon their arrival at the active shooter event.
The shields stop ammunition from assault rifles (including green tip rounds), shotguns, and handguns, and will also protect against blades and blunt force weapons.
In school lockdown or evacuation situations, armor products – coupled with training – empower able-bodied faculty, staff, and students to defend themselves from a threat with added confidence and a greater chance of survival. Armor stops bullets and saves lives.
The technology used in these bulletproof measures is derived from armor technologies developed for Department of Defense Programs, fielded on United States military vehicles, and used in federal law enforcement body armor.
Years of implementation in schools and other public facilities have shown the shields provide significant benefits to mental health, as students and staff feel empowered and protected. Armor can also deter an attack. Predators prefer to attack soft targets and will shy away from a well protected and armored school. While this is a difficult subject for parents and children alike, it is necessary to be proactive and recognize that this horrible situation can happen anywhere. Helping students, other parents, and communities to understand that tools are available can help make everyone safer.
So what can you do?
Call your principal, call your school board, call your elected officials and ask what's being done to protect your school – demand an investment in protective measures that be implemented immediately – before one more life is lost.

Share this message with other parents, your local PTA, teachers and more – empower them to be an active part of the solution.
More information is available at www.hardwirellc.com or feel free to contact us at 1.800.HARDWIRE.