Fearing mass shootings, some schools turn to armored equipment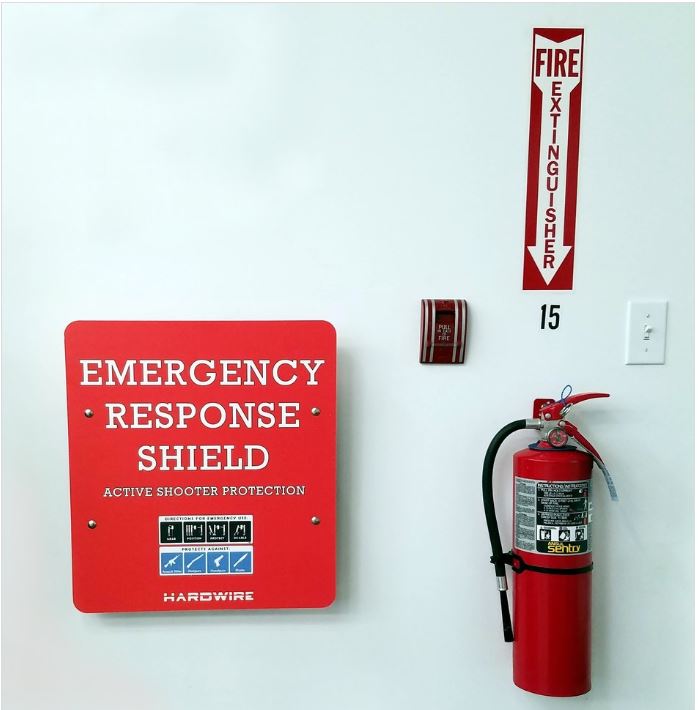 From: Fearing mass shootings, some schools turn to armored equipment
By AFP - March 4, 2018 @ 10:18am

BERLIN: Linda Bragg wrote a "quote of the day" on the small whiteboard in her classroom, a teaching aid that can double as a bullet-resistant shield in the event of a school shooting.
The tablets, made of polyethylene fiber and weighing just three pounds (1.5 kilograms), have been in the classrooms of Worcester Preparatory School in historic Berlin, Maryland since 2013.
Berlin, which features a population of 5,000 and is located just miles from some popular Atlantic beaches, calls itself "America's coolest small town."
The prep school's whiteboards, measuring some 20 by 18 inches (50 by 45 centimeters), look like those used in many classroom around the country. But with handles screwed to their backs, they are designed to allow a teacher like Bragg to protect herself from an assailant's bullets.
The whiteboards are produced not far from Berlin by a small company, Hardwire, which has become a world leader in bullet-resistant equipment and armored devices, sold both to American police departments and the US Army.