Cancun Beach Shooting: How to Travel Safely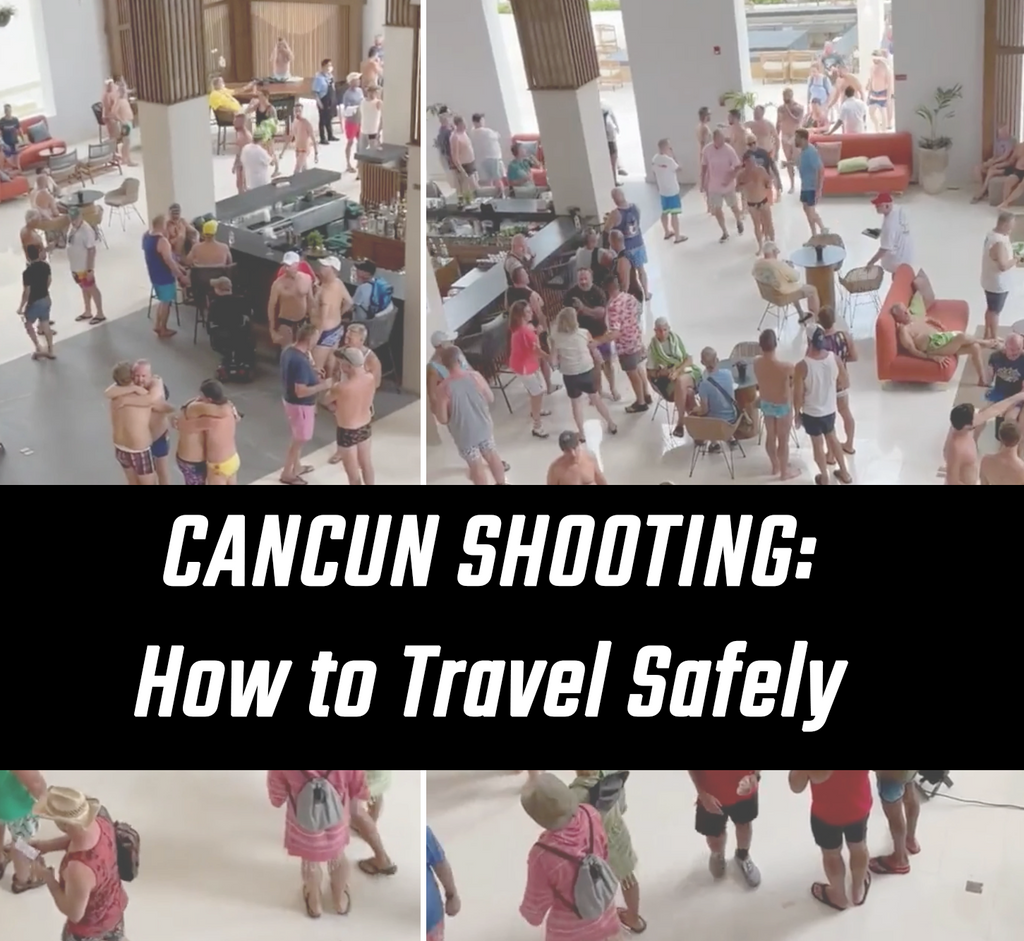 At Hardwire LLC, we want you to be safe and secure always. The shooting on the beach in Cancun left tourists scattering and shook. Authorities and news stations have reported no injuries, but it has still left those questioning what practices could be put in place to keep vacationers safe. 
How to travel safely?
The best strategy is always to be prepared. Safety comes in many forms. Here are some safeguards. But every trip is different and needs evaluation and a bit of planning.
Check Travel Advisory Level for the region you plan to visit. Currently, Mexico is at level 3 status: Reconsider Travel.
Check countries accepting travelers from U.S. and what covid documentation you may need.
Bring originals & copies of important documents such as passport, license, yellow fever card, covid vaccine card, etc.
Make sure you have funds available during your trip, and a back up if something happens. Notify your loved ones and credit card company of your travel.
Leave contact information available for your friends and family and keep their information with you as well.
Know where your U.S. Embassy is when you are away. The primary purpose of the Embassy is to assist American citizens who travel to or live in other countries.
One of the most valuable precautions, you can practice is to BE DISCREET. Travelers/hotels are often targets. Keep your valuables locked up and use your Do NOT Disturb sign as often as possible to convey you are "in the room." Even using free public Wifi is an "open door" to access of personal information.
Hardwire believes in preparedness and discreet protection. That is why we created a line of portable bulletproof protection for anyone. Our Level 3A bag insert can make a your luggage bulletproof from handguns & shotguns. For added rifle protection, we offer Level 3 bag inserts.
What gunfire protection is allowed on airlines?
Per the TSA's website, body armor is allowed in:
carry-on luggage

checked baggage
Hardwire 
bag inserts
 are the perfect size to slip right into a backpack, briefcase, or carry-on to give that added layer of 
military-trusted protection
. As for the weight, our Level 3A Hard Inserts are equivalent to that of an iPad. Meeting weight restrictions can be stress in itself, but our level 3A soft armor starts at .5l lbs. 
DIVE DEEP! Gain a deeper understanding of our product's capabilities.
Read our article: "Does body armor expire?"
Sources:
https://www.nbcnews.com/news/world/gunfire-reported-cancun-beach-shooters-arrive-jet-skis-police-say-rcna8141
https://www.tsa.gov/travel/security-screening/whatcanibring/items/body-armor
https://travel.state.gov/content/travel/en/traveladvisories/traveladvisories.html/
https://www.passporthealthusa.com/2019/08/why-do-i-need-a-yellow-fever-card/
https://www.cnn.com/travel/article/us-international-travel-covid-19/index.html