Active Shooter Protection Products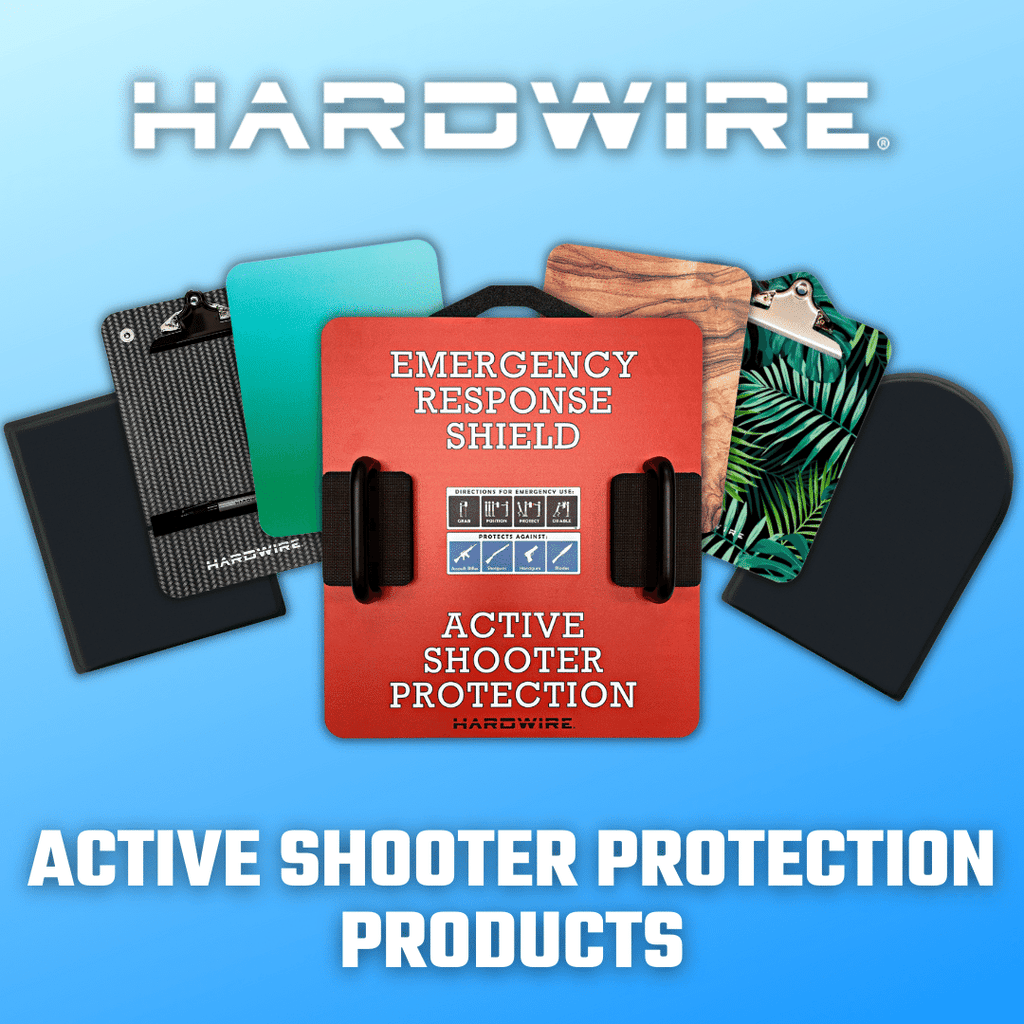 It's been 10 years since Sandy Hook and unfortunately, bullets are still flying.Active shooter protection products exist. From personal protection options to classroom safety shields, Hardwire, LLC has developed portable bulletproof solutions to offer protection until help arrives. 
Hardwire Active Shooter Protection Products
Levels of Bulletproof Protection
Not all bulletproof products are created equal. Let's take a look at what protection levels are and what they protect against!
Level 3A

is the most purchased level of armor here at Hardwire. Level 3A body armor stops .357 SIG and .44 Magnum ammunition fired from long barrel handguns. Most gun violence happens within this protection range. Level 3A stops shotguns and handguns.



Level 3

protection requires Hard Plates for assault rifle defense. Hardwire has a wide variety of hard plates ranging from Level 3 to Level 3+. Our NIJ Certified Level 3 plates are tested to stop 7.62mm FMJ lead core rifle ammunition. Level 3 stops shotguns, handguns, and rifles.



Level 3+

protection can vary manufacturer to manufacturer because it is not recognized as an NIJ official rating. At Hardwire, we use Level 3+ to signify that it protects against M855 Green Tip armor piercing rifle rounds. Level 3+ stops shotguns, handguns, rifles, and armor piercing rifle ammunition.
 VIDEO RESOURCES
ACTIVE SHOOTER TRAINING FOR BUSINESSES
ACTIVE SHOOTER TRAINING FOR SCHOOLS
RUN, HIDE, FIGHT ACTIVE SHOOTER TRAINING